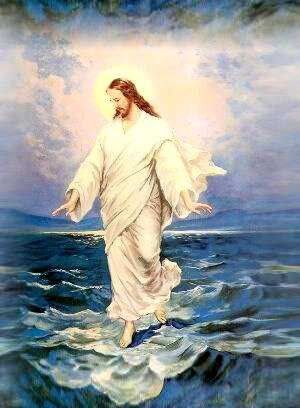 This is a tale for the smartest of my friends, people who have led simple lives, but are the smartest people that I know. It often amazes me the things that simple people can figure out, or just seem to know, that some very educated people never seem to get.
Did you hear the one about the dyslexic, agnostic, insomniac? He laid awake all night wondering if there really was a Dog… I know, most of you have heard the joke before, some of you don't get it, some of you think that it's funny. Some of you worry that it's sacrilegious and worry that God might be offended.
Myself? I'm the one that the joke was written about. My life has been completely filled with worry and wonder. I know that my brain doesn't work like most people's brain. I worry that something might be wrong with me, and I wonder if it might be okay to not be like everybody else. I've always had a deep desire to fit in. But, strangely, I've always wanted people to accept who I am rather that try to be what they want me to be, so sometimes I fit, and sometimes I don't. I had a friend that once said " The tail follows the hide", so I am what I am. Shakespeare said: "First, to thine ownself be true". Shakespeare is as close to being a God in my life as anybody, so I try to adhere to his wise philosophy on life.
As a very young person, I started questioning everything. I had an uncle that called me "Yabbut the rabbit" because whenever somebody tried to tell me something, I would almost always come back with questions. I would start with "Yeah, but…" so I was called "Yabbut the Rabbit. I never really believed in Santa Claus, because I had a lot of cousins around that were both younger and older than me. They were anxious to trick me, so I was always suspicious of everything that they said. It was easy to ferret out of them that, yes indeed, Santa was really mom and dad, and not a "real person" at all.
Smug that I couldn't be tricked, it never really occurred to me to wonder if Mickey Mouse was real. Imagine my surprise when I found out that Mickey wasn't real. Everybody laughed at me that I was dumb enough to think that Mickey Mouse was real. Can you imagine the feelings of a small child that believed fervently in Mickey Mouse to find out that he was not real? I was filled with grief, like I had a best friend that had just died. My grief alone was bad enough, but on top of that, I had to put up with being ridiculed by my cousins and school friends. I vowed that I would never be fooled again. I started to be suspicious of everything.
You know where this is heading, we've been there before. At a certain point in my life, I started to question God, and double-especially religion. People that walked on water, turned water to wine, lived a thousand years, hung out in the sky with their winged angels and stuff like that. And, other wildly far-fetched things, that looked like another trick to me. Just like always, I only accept things that are tangible. My euphemistic phrase is, "things that can be hit with a hammer". If it doesn't pass my "Hammer Test", it isn't real.
Now, this is my same old-saw that you have heard way too many times, but I have a new twist… They are doing a
scientific
study about belief in God. I turns out that it is a "what came first, the chicken or the egg" story. The new theory is that God did not invent man, but conversely, man invented God. That has always been my conclusion. I often wondered why man would make up such far fetched stories as a person hears about religion and Faith. I was at a funeral one time where the young mother of a young child had died. The minister was telling the child that her mother was in the arms of God, and that someday, years from now, the child would be reunited with her mother. I was watching what I would call a deliberate lie, it occurred to me that maybe the myth about God was invented to give us assurance where there really was none to be given.
I have often admired Godly spiritual people, people with a strong faith, and a deep belief that God's will was the best option. What ever happens, it is Gods will, and God works in mysterious ways. Too many times though, I find myself wishing that there was a God up there in that cloud that really does listen, because a have a few real bones to pick with him. I don't care how mysterious his ways are, he is simply not fair to the children that he supposedly loves.
The scientists think that man is basically benevolent to their fellow humans. Man's instinct is to aid mankind. I have a firefighter friend that describes being a first responder as "The dues you pay for the life you get". I think that mankind makes up "God" as the mythological father that is always there to take care of the things that we can't.
Here is some pretty interesting reading on the subject of "
Who came first, God or Man
"